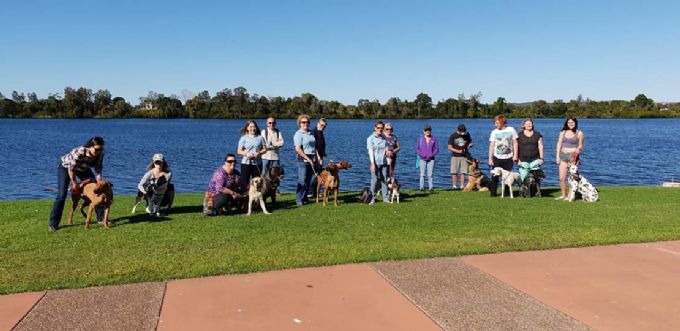 MID NORTH COAST CANINE CLUB........ TAREE
AFFILIATED WITH DOGS NSW
Taree is situated in the Manning Valley, approx. 3 hour north of Sydney.
Why not come and see us and visit many of the local attractions.
The Mid North Coast Canine Club Inc. was founded in 1955 by the late Mrs Melba Bridges and Mrs Joyce Kirby.
They walked around the area looking for people with dogs and would then enquire if they had "papers" and encourage them to enter the area's first show.

Members would meet in the parks, at each other's homes and at the local police station until a base was established at Taree Showground.
168396 Visitors